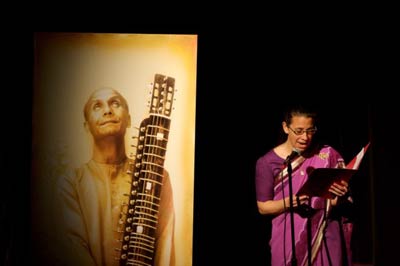 Why hello there! (please read in the voice of the father from Gullah Gullah Island)
I haven't been too consistent with this blog updating-thing, but I have a plethora of excuses and will be able to provide a very detailed and impressive list for anyone who may question me. This summer has been quite a ride, a lotta ups and downs, strikes and gutters; a lotta what-have-you's. I'm finishing out the season with three funerals, lots of rain, a couple concerts, and some hearty life experience. I stole a TV, did some more time, but now I'm back in school! And though the faces may have changed, the hassles are just the same.
Before I delve into a lovely anecdote that ends as a life lesson, I would just like to bring something to your attention first. Yesterday my best friend and roommate Michelle and I were walking up Third Avenue to Coral, another one of NYU's dorms. We were going to visit our friends Mallory and Katy, for they had birthday presents and a delicious home-made chocolate cake waiting for my arrival. Michelle and I crossed the Bowery and entered a maze of scaffolding covered in posters. Usually the posters are for the same things over and over again, a Sonic Youth concert or a movie that's already out, or some cryptic advertisement that only makes sense months later. So I usually ignore them. However, we made a left turn in the paper-covered steel maze, and I gasped.
"Ahhhhhhh!"
(I asked Michelle how she would describe my reaction, and she all said was: "You did your noise.")
Remember my post about that "Songs of the Soul" tribute concert to Sri Chinmoy?
You know, the guy who named Albany as the First Peace Capital? The concert that I still shudder when I think about, the one that made me bleed internally from uncomfortable muffled laughter?
It's back. Again. Already.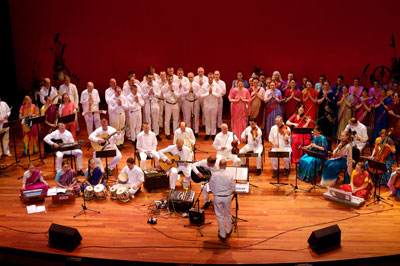 When I saw the same flyer of Sri Chinmoy that I had been handed last spring, the one where he's holding his holy instrument with his eyes rolled in the back of his head with yellow glowing all around him, I couldn't contain myself. The only thing I could get out after "my noise" was,
OH MY GOD. OH MY GOD. IS THIS SERIOUS? OH MY GOD.
Usually I'm more articulate than that, but do you judge or criticize a Vietnam Vet for the things he cries out during his flashbacks? Regardless, I muttered out loud in disbelief while the other walkers became gawkers. The woman who had been traveling behind us stopped, looked at me, looked at the poster, and looked very confused. She had obviously no idea what chaos was being advertised right in front of her nosy nose and continued on her way to what I assume was Ben & Jerry's – or The Continental.
Now, the line-up for the concert hasn't changed, only this time Phillip Glass was not on the bill. He must have had the same reaction I thought he did, and had the smarts to get out of that sleepy-eyed CreepFest. Roberta "Batshit Crazy Drunk" Flack was still the headliner and I'm going to go ahead and believe that she still hasn't taken off that blue sequined tragedy and that they rolled her into a bus, took it to the depot only to wake her up the evening of the next concert. Then they would immediately hand her a flask of whiskey, give her a nudge and say "Get out there, girl!" The concert is not on NYU soil anymore, but at a smaller venue, a Presbyterian church. How this all makes sense I just don't know. I thought tribute concerts were only once a year. Did they go on tour? Was the tour so short that they're already back where they started? In my mind, I see Roberta Flack leading the group into small cities in her pumps, holding up her middle school baton in the air, with the rest of the show sauntering in formation behind her with their Stepford Wives smiles and matching robes, each holding one of the 15 million bird drawings. I can also imagine a legion of Midwest housewives with brooms shooing them out of their towns and towards the hills, state after state.
Poor Sri Chinmoy. No man deserves to have this as his legacy, no matter how absurd it is to spend an entire lifetime scribbling birds and writing songs such as:
ICANLIFTTWOHUNDREDANDFORTYPOUNDS.
ICANLIFTTWOHUNDREDANDFORTYPOUNDS
ICANLIFTTWOHUNDREDANDFORTYPOUNDS
ICANLIFTTWOHUNDREDANDFORTYPOUNDS
ICANLIFTTWOHUNDREDANDFORTYPOUNDS